Lamps are necessary elements in any home, because they provide essential lighting needed during dark nights and early mornings. But lamps are not just about lighting up a space, they can create ambience depending on the light, add a decorative element, and altogether function as an interesting piece of home décor. However, choosing which lamp is right for you can be difficult since, there are so many kinds to choose from. For inspiration, see more at lampemesteren.com.
Lighting a room
Finding the perfect lighting for a room, can be paramount for that room's overall ambience and feel. For many of us when decorating, lighting is an afterthought and something we end up not putting a lot of thought into. However, lighting can lift your spirits, it can make you more productive, or simply help you relax after a long day at work. Lighting does not just help brighten dark corners of your home, so make it a priority when decorating. 
How to do lighting like a pro
As with clothes, layering your lights provide interest and complexity. Aim to have multiple sources of lighting in each room, coming from preferably different kinds of lamps, since, these usually provide different types of light. Let us give you an example, take a living room where you can begin by hanging a nice ceiling fixture above the couch area or near the center of the room, as this is often where you need most light. With a ceiling fixture, you have provided the whole living room with a bit of light. Then we look towards creating depth and dimension in the room. Add lamps that cast downward lighting as to not wash away walls, curtains and decoration of the walls. These types of lights can be added in dark cores. Accents lights can be used to showcase pieces of art on the wall, and you can add a table lamp for extra light need to e.g. read.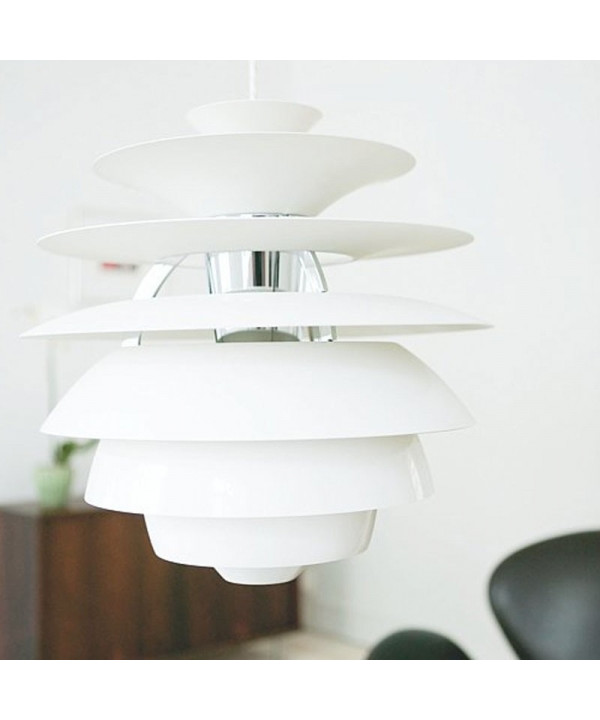 Lighting up your kitchen
Hopefully you have enjoyed the reading so far, but now forget everything you have just read. Because contrary to the living room, in the kitchen ambience and atmosphere, is less important, as here you will need lots of bright light. A good way to ensure that you will have plenty of lights to see what you are cooking, is to install high-hats or recessed lights along the part of the ceiling where you do the cooking and eating. For a well-lit counter top you can install strips of LED lights under your cabinets. 
Hopefully these tips and tricks have helped you to install beautiful lights in your home, both to create ambience but also to provide much needed lighting.